Growing successful businesses
Providing funding packages tailored to the growth needs of your business in the North East of England
Development capital tailored to your business growth needs
As small businesses grow, large injections of funding are often needed to move them to the next level.
A simple alternative to bank finance, NEDCF can support established businesses via debt finance, mezzanine loans or equity investment.
The Fund targets dynamic businesses based in the North East with strong management teams and ambitious growth plans.
NEDCF is designed for small businesses that need funding to grow their business. Funding is available from £400,000 to £2 million.
To be eligible for NEDCF Finance a business must:
Have a material part of its operations in the North East

Have fewer than 250 full-time employees

Operate in an eligible sector

Will be required to meet a number of funding criteria, including job creation and a contribution to economic development.
In order to appraise a funding application Maven would expect to receive a range of information, some of which will be readily available and some of which the Maven team will work with you to build.
Grow your business with development capital
NEDCF can help with pretty much anything that supports business growth and job creation.
Purchasing new machinery
Capital
expenditure
Exporting
abroad
Investing in
new products
Hiring a
new team
Filling gaps in
working capital
How to apply
To help us assess your application for funding please include the following details in your business plan:
Company Overview
A description of your products or services, including any USPs or IP held.
Investment & Growth Plan
Details of the funding need, what it will be used for, and your growth strategy.

Market Overview
The market you operate in, its characteristics and your positioning.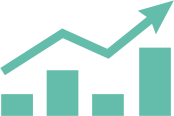 Financial Forecast
Current and historic accounts and financial projections based on receiving funding.
Your Team
Biographies of the key people, including senior team experience and expertise.
Exit Strategy
Your exit strategy post investment, including potential acquirers and IPO opportunities.
The North East Region
The Fund is only available to businesses based in, or looking to relocate to, the North East.
Businesses based in the following local authorities may be eligible to apply:
Northumberland
North Tyneside
Newcastle upon Tyne
Gateshead
South Tyneside
Sunderland
County Durham.
Subscribe to Maven North East news and updates
Keep up-to-date with all the latest news and insights from the North East Development Capital Fund,
including new investments, events and our blog.