We are business funding specialists
We provide flexible debt and equity funding packages between £150,000 - £2 million tailored to the growth needs of your business.
Your next source of funding.
As businesses grow, large injections of funding are often needed to move them to the next level.
Many viable, dynamic companies with innovative products and services, strong business plans and highly capable management teams are struggling to access the funding that will allow them to develop their businesses and market offering.
A simple alternative to bank finance, the Finance Durham Fund is transforming the financial landscape for businesses across County Durham. Debt and equity funding is available between £150,000 - £2 million to support business growth.
The Fund is already producing greater levels of investment in businesses and increasing flexibility in the type of funding available to those businesses.
Maven's experienced investment team understand the challenges faced by businesses looking for growth finance and can work closely with companies to support their business objectives. Our aim is to help each company achieve its potential.
The Finance Durham Fund can back companies of all sizes and across most sectors, which contribute to economic development and job creation within the County.
In order to be eligible for a Finance Durham funding a business:
Must be based in, or in the process of relocating to, County Durham at the time the investment is made.
Will be required to submit an investment proposal, which will include a business plan and some financial information based on receiving finance from the Finance Durham Fund.
In order to appraise a funding application Maven would expect to receive a range of information, some of which will be readily available and some of which the Maven team will work with you to build.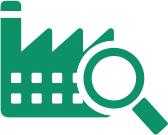 Company Overview
A description of your company's products or services and key people in the business.

Funding Use
Details of the specific funding requirement
and what the investment will be used for.

Repayment Plan
Your current and historic accounts and forecasts based on receiving funding.
The Finance Durham Region
The Fund is only available to businesses who are based in, or looking to relocate to, County Durham. The Fund aims to encourage growth whilst creating and safeguarding jobs across the County.
Maven Capital Partners and Business Durham offices are located at Salvus House in Aykley Heads.
Subscribe to Maven North East news and updates
Keep up-to-date with all the latest news and insights from Maven, including new investments, events and our blog.