Debt and equity funding £150,000 to £2 million
Available to County Durham based businesses
Flexible funding for growing businesses
Funding can support businesses looking to relocate
How can Finance Durham help my business to grow?
The Fund can support businesses in a variety of scenarios and at almost all stages of the business growth cycle.
Debt and equity funding is available between £150,000 to £2 million and can help with pretty much anything that supports business growth/job creation.
Hiring a
new team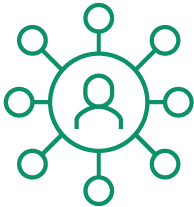 Management
buyouts
Investing in
new products
Capital
expenditure
Exporting
abroad
Purchasing
new machinery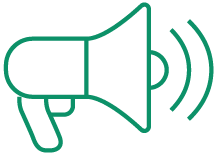 Sales and
marketing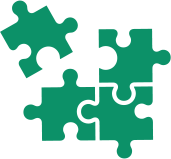 Filling gaps in
working capital
Flexible funding for growing businesses
Take the next step in your growth journey with Finance Durham, a local fund for local businesses.
The £20 million Finance Durham Fund was established by Durham County Council and is overseen by Business Durham, the economic development arm of Durham County Council.
The Fund is managed by Maven Capital Partners and can provide business support and a funding boost to businesses located in, or looking to relocate to the County.
We are committed to supporting businesses across the County to grow and achieve their ambitions. Funding is aimed at companies looking to scale up, create jobs and add economic prosperity to the region.
County Durham has an international reputation as a home for dynamic businesses. By encouraging entrepreneurship, investing in infrastructure and helping companies to access the growth funding they need, we can build on this reputation and create more jobs and opportunities.
The Finance Durham Portfolio
We have supported a range of dynamic businesses across a variety of growing sectors. Could you be our next success story?
Finance Durham Eligibility
The Fund is only available to businesses who are based in, or looking to relocate to, County Durham.
Maven works in partnership with Business Durham, the economic development arm of Durham County Council, to drive business growth whilst creating and safeguarding jobs across the County.
Business Durham works closely with strategic partners to encourage an enterprise culture, helping connect businesses with the right advice and networks to grow and thrive. It also manages a portfolio of business property and can help find the right space for businesses to grow.
The Fund is a key part of the wider package that Business Durham has available to make County Durham an attractive place to do business.
Latest News
Keep up-to-date with the latest deal announcements, blogs and events from Finance Durham here.
Application
Applying is as easy as 1, 2, 3
---
01
---
Customer Information
---
---
02
---
Business Overview
---
---
03
---
Business Detail
---
Subscribe to Maven North East news and updates
Keep up-to-date with all the latest news and insights from Maven, including new investments, events and our blog.