We are Alternative Funding Specialists
We provide debt solutions to fit your business growth plans in the East & West Midlands.
What is MEIF Debt Finance?
Your next source of funding.
As small businesses grow, large injections of funding are often needed to move them to the next level.
A simple alternative to bank finance, the Midlands Engine Investment Fund (MEIF) is transforming the financial landscape for smaller businesses in the Midlands.
When used right, debt finance can provide a number of benefits for a growing business, including the ability for business owners to retain full control of their business, maintain cash flows and access the funds required to accelerate growth.
MEIF Maven Debt Finance is designed for small businesses that need funding to grow their business.
To be eligible for MEIF Maven Debt Finance a business:
Have a material part of it's operations in the Midlands
Have fewer than 250 full-time employees
A turnover of less than £42m per annum.
Finance to back your business growth plans
MEIF Maven Debt Finance can provide business loans between £100,000 - £1.5m. The Fund is not able to finance acquisitions. The finance available can help with pretty much anything that supports business growth/job creation.
Purchasing new
machinery
Capital
expenditure
Exporting
abroad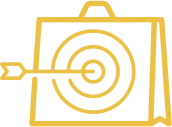 Investing in
new products
Hiring a
new team
Filling gaps in
working capital
Based in the Midlands?
MEIF Debt Finance can support companies based in:
West Midlands
The Black Country
Coventry & Warwickshire
Greater Birmingham & Solihull
The Marches
Stoke & Staffordshire
Worcestershire
East Midlands
Derby, Derbyshire, Nottingham & Nottinghamshire (D2N2)
South East Midlands
Leicester & Leicestershire
Greater Lincolnshire
Personal Information
A description of your products/services and information on key people in the business.
Business Information
Details of your funding requirements and what the investment will be used for.
Business Detail
Details of the market you operate in, financial accounts and repaying the loan.
Subscribe for email updates
Keep up-to-date with our latest deals, events and business support blog.